De Versace VEDY00619 Chain Reaction staat sinds vandaag bij WatchXL in de online etalage. Een zeer gewaagd herenhorloge. We zijn heel benieuwd wat jij van dit horloge vindt en nodigen je van harte uit om ons eerlijk jouw mening te geven. Dat kun je hier op onze Facebookpagina doen.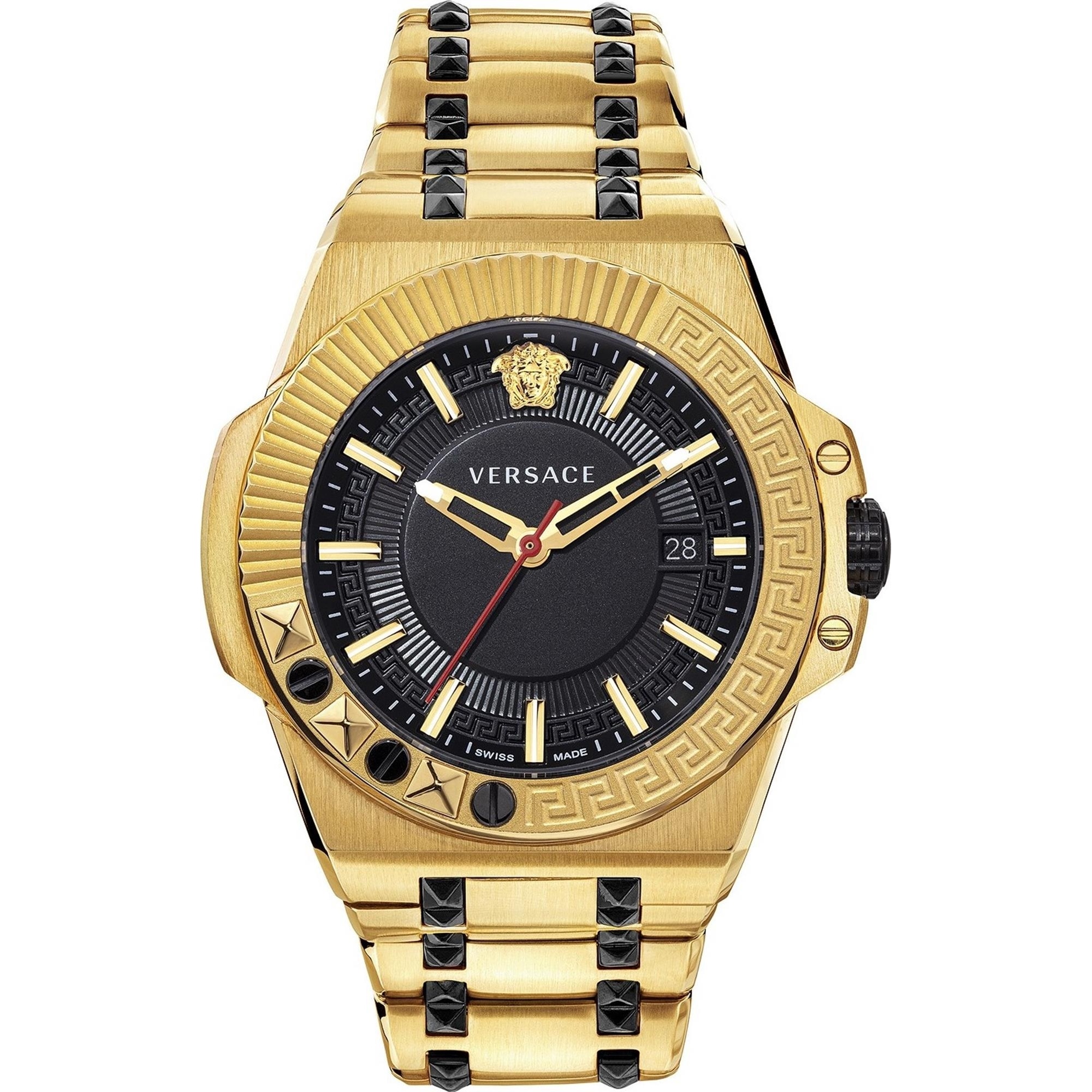 Wat is jouw mening over VEDY00619?
Gewaagd is de Versace VEDY00619 Chain Reaction zeker. Een herenhorloge met een gouden tint en een zwarte wijzerplaat. Uber chique? Een ongelooflijke vertoning? Of vind je dit maar een vreselijke klok? Smaken verschillen en dat is maar goed ook.
Bekijk de Versace VEDY00619 hier op onze site. >
Wij zijn nieuwsgierig naar jouw mening
We betrekken je graag bij onze producten en nodigen je van harte uit om jouw mening te geven over dit horloge. Dat hoef je zeker niet genuanceerd te doen: wij hebben geen aandelen in Versace en waarderen zeker wel jouw eerlijke mening!
Je kunt je mening geven door te reageren bij dit bericht op Facebook >
Uiteraard mag je een omschrijving geven maar je mag natuurlijk ook volstaan met 'Brons', 'Zilver' of  'Goud'. Wat jij wilt!
Wil je ons je mening laten weten? Reageer dan onder dit bericht met 'Goud, Zilver of Brons'.
---